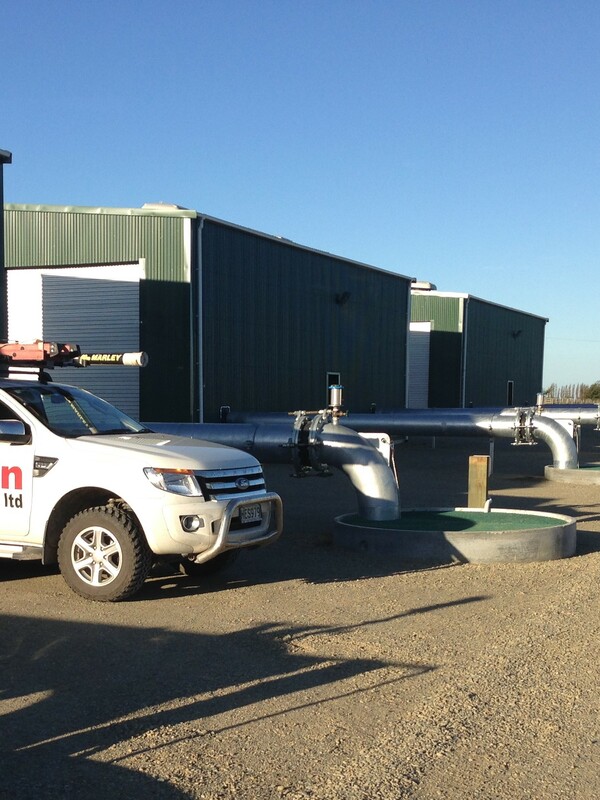 Irrigation Specialists
Need an experienced irrigation solution provider to get you pumping and producing?
With 1000's of irrigation control systems installed throughout the South Island since 1975, we are the irrigation specialists. We work with all leading pumping companies and over the past 45 years have grown a strong reputation for quality work and superior service: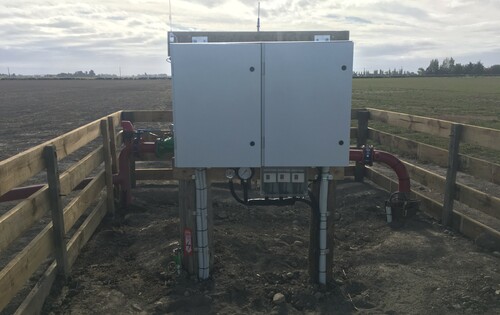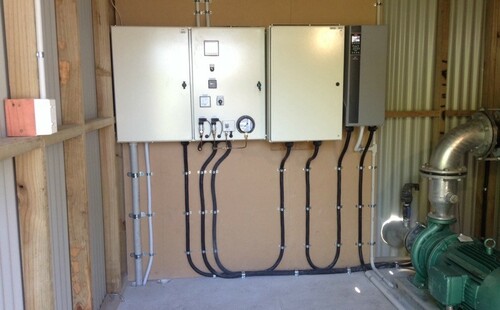 Why Choose Us:
Design, manufacture, installation & commissioning
New irrigation control systems, retrofits & system upgrades
State of the art pump control and protection
Utility power factor & harmonic compliance
Centre Pivot connections
Preventative maintenance, thermal imaging
Energy savings and efficiencies
Case Study
Morven Glenavy Ikawai Irrigation Company (MGI) is responsible for supplying water to 28,000 hectares of farmland.Waihao Downs Irrigation covers a 3,300 hectare area and was commissioned between April and May 2016.
Their pump station facility was experiencing power supply quality issues that were damaging equipment within the station.
Nairn Electrical were instrumental in trouble-shooting the root cause of the power quality problem and assisting us with sourcing specialist electrical engineering consultant support. Nairn Electrical helped us address the supply issues with the network and changed the electrical components at the site so they could better cope with the power quality and duties.